Our purpose is to catalogue all manner of local artists for both enthusiasts and businesses wishing to support the arts. Whether you are an emerging or an established artist, MuchArt connects local artists with more than can be offered by the gallery circuit alone. Many cities harbour a larger amount of talented and emerging artists than galleries can present. MuchArt endeavours to show you the latest of such explorations being made in your hometown.
MuchArt empowers both artist and buyer in two ways:
1) Both buyer and seller get a safe, easy-to-use transaction tool which works in an efficient, affordable manner.
2) Artists get to learn which markets enjoy their work, and can easily connect with local businesses and neighbours who wish to support their work and emerging small business practices.
In summary, MuchArt is about direct dialogue between artists and patrons. This site brings undiscovered talent to the surface while building a stronger local art community. Thanks for checking it out!
MuchArt was designed and commissioned by a strange little artist named Riley Tenove who was born in Dawson Creek, BC and has operated out of Edmonton, AB (the flat part of Canada) for most of his life. With the help of other local artists (special thanks to Maren Elliott, Taylor-Rae Foster and ABNWorks, this pipe dream was made a reality). The desire to make a hub of local art raised when he noticed a large amount of underutilize artists coupled with conversations with members of the community who had no easy, approachable way to connect with local artists and their creations. While many people wished to support artists and purchase art, they knew that they were not accessing everything their city had to offer through the limited galleries operating in many localities.  As an individual artist, Riley's personal transactions with art enthusiasts led him to believe that many lacked the right tools and structures which would make sharing and selling art more comfortable, less awkward and more monetarily feasible. Art financing and local cataloging is only the first of these tools which will better connect art communities and allow them to become more organized and accessible.
What's in a name?
I know what you're probably thinking… great idea, but what's with the ridiculous name? Well, the name arose from a dark place in which all hope for a creative website name seemed lost. Screaming to the heavens, Riley realized that perhaps the most difficult part of creating anything… artwork, children, websites… is in fact the indecision surrounding naming. That day, a friend (Taylor-Rae) was looking upon a showcase of works she enjoyed when she exclaimed "MUCH ART, SO LOVE!" in an effort to express a simple sense of satisfaction. Whether from reckless resignation or blissful epiphany, the phrase transformed into the very name of this space. Please direct all complaints or suggestions for better names to Riley on the [Contact] form found on this site because nobody is perfect and we accept that (although we thank you in advance for your kind wording).
This site was created with the help of ABNWorks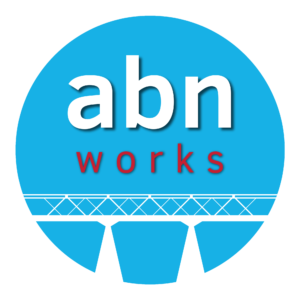 Want to ask a question?
Contact Us Here!
MuchArt is currently centered in Edmonton, AB and can largely address questions concerning this metropolitan area. We'll try our best to address any concerns or questions. Fire us an email using the form below and we'll get back to you as soon as we can: